Why I'm finally ready for an Apple stylus
Avowed stylus skeptic Michael Simon is ready to go iPad Pro—and thinks the time is right for Apple to explore a new input method.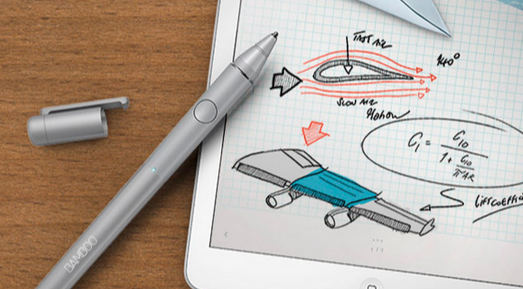 "Yech."
With a single dismissive utterance, Steve Jobs buried the stylus. During the iPhone's introductory keynote, he briefly explained why a pen was the absolute wrong input device for the iPhone–too easy to lose, too clumsy to use–but it was a solitary "yech" that changed everyone's mind about the stylus. Until that offhand exclamation, people actually liked using styluses, and the idea of an Apple phone shipping with one wasn't an outlandish notion. But to hear Steve's expression of disgust made it seem like a stylus was about as useful as a zip drive.
Years later he would extrapolate on his interjection, explaining that when it comes to touchscreen devices, "If you see a stylus, they blew it." But by then the digital writing utensil was already filling out papers in the unemployment line. The stylus had become anathema to Apple fans, an otherwise useless pointing device that pales in comparison to the 10 we're born with.

Sure, we've never needed an iPad stylus before. But as the notion of what you can do with an iPad evolves, it's time for Apple to give us another option.
But as our mobile devices have grown and Multi-Touch has matured, so has the stylus. It's not just about comfort anymore—the dumb stick that was dismissed by Jobs has evolved to the point where it's a smart device in its own right. Apple may have designed iOS targets so they would be big enough to tap with a finger, but the precision of a stylus is no longer about the ability to hit fine points. Things like force, pressure, and button control have greatly expanded the abilities of our phones and tablets, while bridging the growing gap between the size and usability of our screens.
And as a longtime hater of using a stylus, I'm ready to accept that Apple's tablets might be better off with one.
To the point
Every new Apple technology starts with its input device. The Mac introduced the mouse. The iPod wouldn't have been nearly as successful without the clickwheel. Multi-Touch revolutionized the iPhone and iPad. Apple Watch transformed the traditional crown.
But people tend to forget the Newton. The Newton may have been ahead of its time, but its core input device was extraordinarily simple. The MessagePad had a touchscreen, but you were discouraged from using your fingers. Tucked into the right side of the enclosure was a tiny plastic stick that let you write in your natural handwriting. It was a revolutionary reimagining of a timeless device, and while the Newton never quite took off, its input method most certainly did. The stylus became the de facto standard for PDAs, and it pretty much stayed that way until the iPhone came along.