Why I'm finally ready for an Apple stylus
Avowed stylus skeptic Michael Simon is ready to go iPad Pro—and thinks the time is right for Apple to explore a new input method.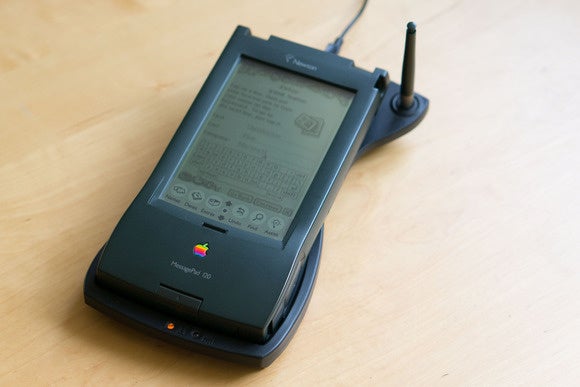 It's not like Apple has never done a stylus... Credit: Christopher Phin
If Apple were to release a stylus today, it has the potential to change the landscape just as much as the Newton's did. Where Apple's input devices are generally born out of necessity–trying to solve a problem created by the very device it's designed to control–a post-PC Apple stylus would be built to complement and enhance an existing interface. A stylus created for Multi-Touch devices would be somewhat analogous to the PowerBook 500's trackpad: an input device that not only improves on the method it replaces, but also raises the ceiling of its capabilities.
The write move
When FiftyThree released Pencil for its sublime Paper app, it was more than the usual digital writing instrument. Since the app was created first, the engineers were able to design the input device around the interface, resulting in a tool that was as much about adding value than increasing usability. Pencil provided artists with an input device that allowed them to create richer, more layered works easier and more efficiently, but it also let them do things they couldn't do as well with with their fingers.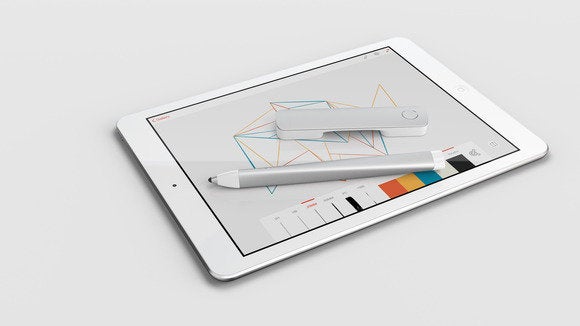 Smart, connected, pressure-sensitive styluses like Adobe's Ink, add extra features and functionality to apps—now imagine the combination of an Apple Stylus and Force Touch.
That's the intriguing thing about an Apple pen. There's only so much we can do with our hands, and assuming the 12-inch iPad Pro indeed becomes reality, Multi-Touch is poised for a major evolution. Just like Apple Watch reimagined iOS for a tiny screen, I can't imagine the iPad Pro would merely embiggen things to fill the extra inches. Rather, the iPad Pro would likely introduce new ways to navigate and work without reinventing the basic ways we use iOS, and that's where a Bluetooth stylus could help.
Apple's input devices have always sought to extract speed and efficiency from the devices they're designed to control, but an Apple pen would be a new kind of territory. As a secondary control device it wouldn't be necessary to use and enjoy the device, but it would add an additional level of performance for those who wanted it.
Managing big
An Apple stylus would surely cut down on the thumb gymnastics we need to do to comfortably use our increasingly larger screens, but I don't see Apple building one into the hardware of its device like Samsung does with its S Pen. Insertion issues aside, bundling a stylus with a device implies that it's the preferred input method, and I don't imagine a system where an Apple pen supplants Multi-Touch.