Why I'm finally ready for an Apple stylus
Avowed stylus skeptic Michael Simon is ready to go iPad Pro—and thinks the time is right for Apple to explore a new input method.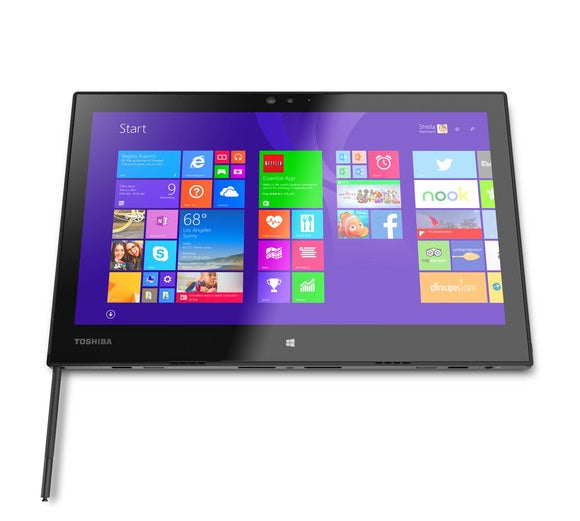 As tablets get bigger, they tend to be used on desks more than in the hand, so a stylus makes more sense, Still, Apple might have to fight back against the notion that styluses are for devices like Windows tablets or Samsung phablets.
However, the iPad Pro represents a different sort of challenge than even the iPad Air. A 13-inch tablet is something you're far more likely to use on a table than in your hand, and iOS 9's multitasking offers a peek at how things could be tailored for such a screen, allowing multiple apps to be displayed at the same time. A stylus built specifically to take advantage of the iPad Pro's specific strengths opens up this new system even further, letting us switch and share with ease, and blurring the lines between our tablets and Macs just a little more. For the iPad Pro to be successful, Apple needs to create a distinction between it and the rest of the lineup, and an expansion of multitasking would be a nice start, starting with Force Touch.
Apple has only scratched the surface with Force Touch can do. One of the most exciting technologies since Multi-Touch itself, it's yet to make its way to the devices that can utilize it most, but all indications are that it will be a major part of both the iPhone 6s and the iPad Pro. But a stylus could be the device that truly unlocks Force Touch's full potential.
Use the Force
While pressure sensitivity and palm rejection are a given, a Bluetooth pen from Apple could offer an even better iOS user experience, using the unique form factor to augment navigation and workflow with smart shortcuts, gestures, and an overall customization that isn't possible with Multi-Touch. Much like the trackpad allowed for more precise and efficient movements, an Apple stylus coupled with Force Touch could turn iOS into a more fluid and intuitive system, giving icons the ability to display things like temperature and message previews, or calling up widgets without needing to pull down the Notification Center. Or it could finally eliminate the need for the icon grid altogether, expanding the limits of the dock and creating an app drawer accessible from anywhere.

The stylus on the Galaxy Note phones lets you bring up extra menus from anywhere. Just make sure you insert it into the slot the right way. Credit: Florence Ion
Steve Jobs wasn't wrong about the stylus. Back when he was utterly disgusted by the idea of one for the iPhone, there wasn't much it could do that our fingers couldn't, but with bigger screens, Bluetooth, and Force Touch, a stylus could be just the thing Apple needs to boost flagging iPad sales—and put Steve's "yech" behind us once and for all.
Previous Page 1 2 3