Windows 10 Mobile forges on: Build 14322 improves Action Center, Cortana, and more
Our favorite new features include the new lock screen controls and emoji.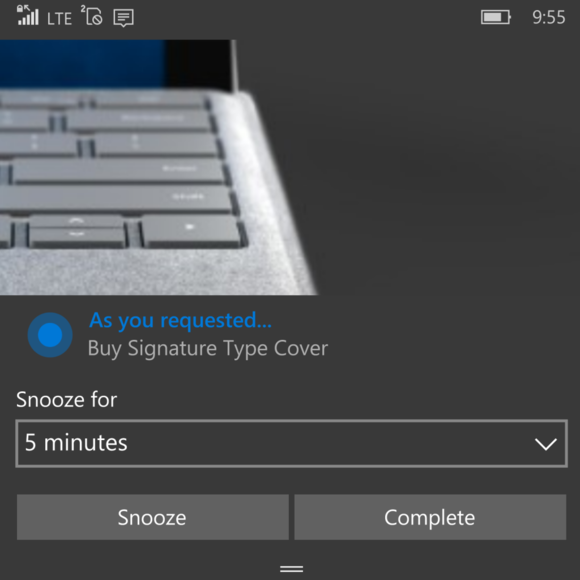 Images are now displayed more prominently within Action Center notifications.
Most of the other upgrades within the new build concern icons. Again, the most useful here concerns Windows 10 Mobile's Quick Actions, the shortcuts that you can pull up by swiping down from the top of the screen. A new setting allows you to turn each off and on as you choose, so you can pare them down to the bare minimum.
Microsoft also assigned each setting in the Settings menu its own icon, to identify what's what more easily.
And, of course, there's the new emoji, which have a crisp, clean look. Microsoft slightly rejiggered the emoji layout, which now comes in several categories: Favorites, Smileys and Animals, People, Celebrations and Objects, Food and Plants, Transportation and Places, Symbols, and the more generic ASCII emoticons. Those emoji first made their appearance in the recent Build 14316 for Windows 10 PCs. Eventually Windows "ninja cats" will be added, too.