Your guide to the NFL on Android
Get ready for the new season by making sure you have the right apps for your fantasy league, tracking scores, or watching the games live.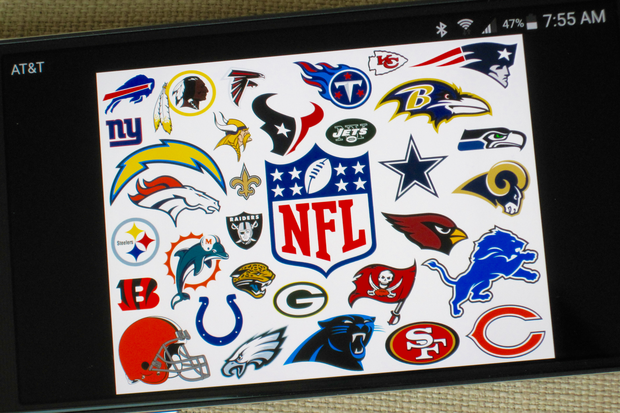 Credit: Derek Walter
An Autumn Wind is blowing in, which means the NFL season is back for another year. Whether you're a casual fan or NFL diehard, your Android phone can be your best friend for the 2015 season.
That's because with the right apps, widgets, and Google services you can find out just about anything you want from the world of football. Your phone can be an ideal second-screen companion while watching a game on TV or keep you updated on scores, news, and injury reports when on the go.
If you obsess about your favorite team, you can get constant updates about injuries, depth chart changes, or all the drama that sometimes comes out of practice during the week. And good fantasy team performance requires constant stats analysis and trade offers, so you'll want to make sure you grab the right apps to conquer your league.
With kickoff near, there's little time to waste. So let's get started.
How to watch games or get highlights
So you want to watch live NFL on your smartphone. Streaming rights being the way they are, it's of course a little complicated.
If you have DirecTV, you'll need a subscription to Sunday Ticket Max. That's the top tier package, which grants you access to watch live games on a mobile device.
Then, grab the Android app and sign in with your credentials. There's a separate app for tablets, but the reviews are pretty bad, so install at your own risk.
Of course, there are caveats: DirecTV says that Thursday Night games on CBS, locally televised Sunday afternoon games on CBS/FOX, Sunday night games on NBC, and Monday night games on ESPN aren't eligible for streaming through the app.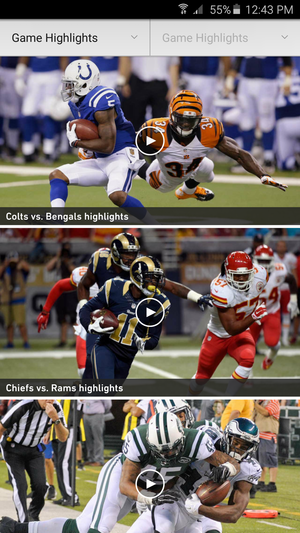 NFL Mobile is packed with game highlights and other video analysis from NFL Network announcers.
However, you're not completely shut out. NBC streams the Sunday night game with its NBC Sports Live Extra app. And you can get the Monday night content with Watch ESPN.
The situation is even better if you're on Verizon, as the carrier has the rights to stream your local and primetime games through NFL Mobile. There are a couple of extra perks, like access to the NFL Network live stream and NFL RedZone, a channel that jumps around to wherever the most action is on Sundays (that'll cost you $2 extra per month).
If your heart is set on Sunday Ticket there is an option to subscribe even if you don't have DirecTV. If you live somewhere that DirecTV determines you're not able to get service (usually this means you don't have a clear view of the southern sky) then you're eligible to buy a season of Sunday Ticket streaming for $200. Head to nflsundayticket.tv and input your address to find out if you're eligible. Otherwise, it's off to the local watering hole or a friend's house.