How hackers accidentally sold a pre-release XBox One to the FBI
Group member Dylan Wheeler said the FBI ended up buying a mockup of the XBox One for US$5,000, after gathering enough confidential information to build it themselves.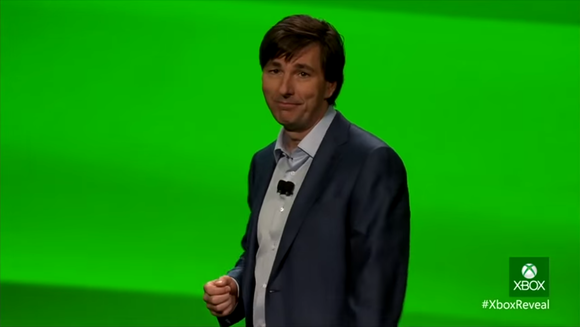 Earlier this week, an indictment was unsealed outlining a long list of charges against a group of men accused of running a three-year hacking spree that stole intellectual property from gaming companies.
Dylan Wheeler, 19, of Perth said in an interview Thursday he was a member of the group, and is one of two unnamed co-conspirators in the indictment. His name is redacted, but includes his online nicknames, including "SuperDae," which is his Twitter handle.
The 65-page indictment is an eye-opening document, which describes how the loose-knit group pilfered the source code for Microsoft's XBox One, Apache helicopter simulation software designed for the U.S. Army and intellectual property from game makers such as Epic Games, Valve Corp. and Activision.
It doesn't appear that U.S. authorities plan to extradite Wheeler, who attends Curtin University, leaving Australian authorities to prosecute him. He was charged in May 2013 by Australian authorities and is scheduled for a hearing in Perth Children's Court on Jan. 27.
Wheeler said he plans to plead innocent, even though in previous interviews with IDG News Service he claimed he breached developer networks affiliated with Microsoft and Sony.
Wheeler provided more information about one of the many capers the group is accused of: the sale of a homemade mockup of Microsoft's XBox One long before the device ever went on sale.
According to the indictment, the four men and Wheeler are accused of breaching Microsoft's Game Developer Network Portal, which is designed for developers to access pre-release tools and software, and PartnerNet, a software platform for game development.
They stole login credentials for those systems, and spent hundreds of hours trolling the networks for confidential intellectual property for the XBox One, which was then referred to by its code-name "Durango."
Wheeler said he worked with the other four defendants remotely, communicating over Skype and instant messenger.
At one point, Wheeler said the group had amassed enough documentation and code to actually build a mockup of an Xbox One together using off-the-shelf hardware components.
Wheeler said Nathan Leroux, 20, of Bowie, Maryland, who is named in the indictment, assembled the device with components bought from NewEgg.com.
During online conversations, someone from a group called Team Xecutor, an online community of XBox enthusiasts, expressed an interest in buying it, Wheeler said.
While he was traveling in Prague, "I actually woke up, and lo and behold there is five grand sitting in my bank account," Wheeler said. "It came through, and we went 'OK!' and we sent it."
Around August 9, 2012, someone identified in the indictment as "Person A" went to Leroux's residence in Maryland and picked up the device.