Is Apple's walled garden showing signs of erosion?
A rudimentary malware attack that infected hundreds of iOS apps before Apple caught on puts a spotlight on security and brings into question the market perception that Apple's platform and devices are inherently safer than rivals' products.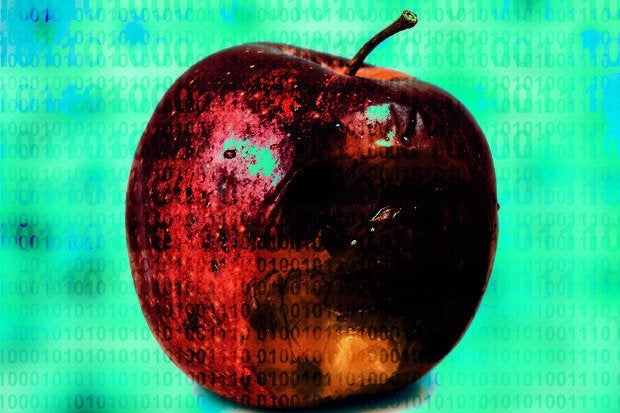 Apple has long benefitted from a perception that its devices and the software that powers them are more safe and secure than the competition, but last year's high-profile iCloud hack and a recent large-scale malware attack bring Apple security into question.
Earlier this month, Apple suffered a potentially catastrophic security lapse when malicious code injected into a counterfeit version of Xcode, the company's app development toolset, made its way into hundreds (and perhaps thousands) of apps from Chinese developers. The malware affected hugely popular apps, including WeChat, which was eventually pulled from the App Store. Apple failed to detect and stop the malware from entering its "walled garden" and gaining access to an untold number of customers' iOS devices.
Apple's stringent app review process was no match for the rudimentary malicious program, called XcodeGhost, that was embedded into the counterfeit Xcode tools used by mostly unsuspecting developers in China. Apple still hasn't disclosed the exact number of apps that were infected, but the company's senior vice president of marketing Phil Schiller told Chinese microblogging website Sina that it's not aware of any cases where malicious apps transmitted user data, according to CNBC's Twitter account.
Apple security a question of perception vs. reality
Prior to this recent attack, malicious apps made their ways into the App Store only five times, according to cybersecurity firm Palo Alto Networks, which first reported the XcodeGhost attack on Sept. 17. The scope and potential damage that could come as a result of the recent snafu are greater than previous malware attacks. The real damage, however, might be to Apple's brand and its perception of unparalleled security in the market. The company fell victim to its second major privacy scare in 12 months, and there's reason to believe that it will be subjected to more attacks at even greater frequency in the future. In other words, cracks are starting to appear in the walls that surround (and protect) Apple's ecosystem, or "garden."
Bill Anderson, chief products officer at mobile malware security firm Optio Labs, is surprised more instances of malware running on Apple devices haven't come to light, because there are no technical differences between iOS and other mobile platforms that would make it less vulnerable to attacks, he says. "They're not doing anything radically different from anyone else in the industry. They may be doing it slightly better. They may have also just gotten luckier for a longer period of time."
Anderson says the most worrisome thing about the Xcode exploit is how the relatively simple malware sailed through Apple's app review process undetected. "Why didn't the Apple tools trigger to this? If they didn't, what else are they not triggering to, and why not?"